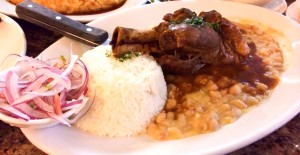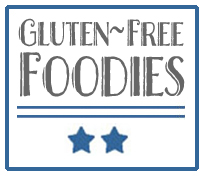 One of the gifts for foodies living in the D.C. area is the breadth of ethnic cuisines available. One Peruvian gem is La Limeña in Rockville. Don't let the location (a strip-mall on Rockville Pike) or general ambiance (crowded seating, loud, lighting) deter you from what will be a delightful evening enjoying popular drinks and dishes from Peru. 
For gluten-free foodies, it could be a challenge navigating the menu if you are not familiar with Peruvian fare. Relying heavily on the waitstaff could require nerves of steel. A suggestion if the server can't tell you confidently how a dish is prepared and what is in it, ask the server to find someone else for assistance in choosing. I found everyone to be friendly and accommodating, finding the right people working to assist in my choices. For example, a popular side to many of the dishes is a quenelle cake, which is essentially a rice and bean mash that pairs well as a side with many entrees.  While it sounds off limits for a gluten-free diner, a few inquiries led to discovering the cake is actually gluten-free at La Limeña.
While sipping on frothy, well-made picso sours, we were presented with our first gluten-free appetizer: ceviche mixto. The fish dish was bright and fresh, with the perfect amount of lime and spicy heat. A wonderful dimension to the to the ceviche was the bed of sweet potato and crunchy corn kernels. 
Papa huancaina was another gluten-free appetizer. Thick steamed potato slices were smothered in a creamy cheese sauce–flavorful enough, but not too much to take away from the garnish of chopped hard-boiled egg and olives adorning the top.
One stand-out entree was tacu tacu con lomo al jugo. Braised beef and onions were in a rich, perfectly-seasoned broth. The side of quenelle cake was the right sidekick. Another favorite was seco de cordero a la norteña (see image). A thick piece of braised lamb was presented on a bed of canary beans with rice. The pollo a la brasco was a juicy roast chicken seasoned with Peruvian spices, which resulted in crispy, flavorful skin.
A misstep in guidance from the waitstaff was the recommendation of tacu tacu a la limeña, which included steak breaded and fried. Even after expressing reservations it was not gluten-free, the waiter assured it was safe. It was not.
Gluten-free diners are often told enthusiastically by waitstaff there are gluten-free dessert options, only to find out it's, yet again, sorbet. La Limeña has three desserts–and none of them are sorbet. The Peruvian-style rice pudding and vanilla flan are good options, but I would be remiss in not recommending lucuma ice cream. It is the most popular flavor ice cream in Peru and it's not hard to understand why. The caramel flavor of the ice cream comes from the infusion of lucuma fruit–rich and yet light. Ask for the dessert without the cookie nestled into the side of the dessert, making it no longer a gluten-free dessert.

La Limeña
765-B Rockville Pike
Rockville, MD 20850
301.424.8066
Website