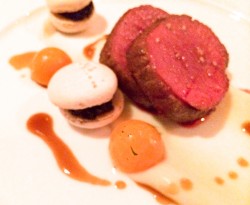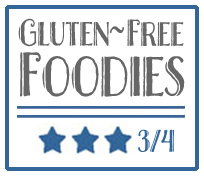 When making a reservation at an acclaimed restaurant, one doesn't typically hope for a good dining experience. But for a gluten-free diner, wishful thinking is the norm. CityZen restaurant did not disappoint, but rather exceeded my expectations for gluten-free dining out.
Located in the Mandarin Oriental hotel, CityZen's modern decor doesn't deter from a feeling of comfort, which is only enhanced by the warmth of the staff. The dining choices include three menu options from which to choose: a four-course prix fixe menu, six-course chef's tasting menu, and a six-course vegetarian tasting option.
Thinking the four-course would be the better choice than the six-course chef's tasting menu because of my gluten restrictions, I was assured I would be happy with what would be prepared as substitutions to the chef's menu. Creativity is chef Eric Ziebold's strength, surprising the palate and entertaining the eye with food preparation. He bends our traditional thoughts on what ingredients will work well together in a dish. Ziebold is an artist with food, but not at the sacrifice of taste. Sweet, succulent Maine lobster braised in vanilla and served on fruit cake (this is subbed for GF diners) with swiss chard and saffron sabayon is an excellent example of Ziebold's creativity done well.
My favorite dish was the pan-roasted venison with butternut squash on a sunchoke puree with chestnut truffle macaroons. Biting into the macaroons accompanying the dish was an initial taste of sweet followed by the earthy flavor of truffle. It was like eating little puffs of heaven.
I would suggest choosing the sommelier's pairing for the ultimate experience in food and wine. Not to be ignored or downplayed, the sommelier's choices for the tasting menu are exquisite. Each dish and wine was a perfect marriage for the palate. Sommelier Andy Myers was approachable, passionate, and excited to share the nuances of what he was pouring. During the second course I asked Mr. Myers if I could have the information on the White Bordeaux he poured, which he was excited to share with us. As we were leaving, Mr. Myers was busy at the host desk typing. He recreated the chef's tasting menu with the sommelier wine pairings specifically for my meal (with the gluten-free substitutions) so that I had the exact information on my dinner upon departure.
The entire evening was a care-free culinary and wine adventure. Not something gluten-free diners experience often.

CityZen
1330 Maryland Ave SW
Washington, DC 20024
202.554.8588
Website