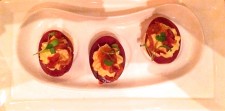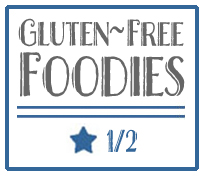 If a restaurant has an extensive wine list with hard-to-find wines and varietals not typically found on standard restaurant lists, I can forgive many culinary and service sins. Not that a restaurant will receive a rave review, but it would be likely I would return for the wine and a few dishes I found to be good. Sadly, Food Wine and Co is in this category; it was a gluten-free dining disaster.
Let's start with the staff. Our waiter was not confident about what was gluten-free on the menu. He also didn't think to offer substitutions of sides, burgers without buns, or any other changes that would have meant more options. After announcing we were gluten-free and declining a bread basket, we had three more attempts (twice by the same person) to deliver bread to our table.
The one dish our waiter told us could be made gluten-free at his own suggestion (not our pleading) was the Brussels sprouts starter. We were told they were typically fried, but the chef could make them another way. Bland Brussels sprouts that tasted like they had been steamed were delivered, clearly losing the integrity of the dish with this preparation.
I could, however, make a meal out of a glass of wine and plate full of the Food Wine and Co pickled deviled eggs. Ruby red (the egg is pickled in wine) topped with a sweet pickled relish and smoky bacon was addicting, and caused a bit of a fight at our table over the last bite on the plate. Another starter, the beet salad, was exceptional. Peppery arugula, diced beets, and toasted pistachios were enjoyed with a dollop of a blend of creme fraiche and fresh goat cheese and a hint of lemon. It was a well-balanced, flavorful salad.
I asked if perhaps a burger could be prepared without a bun (after being told none of the burgers were gluten-free) and be safe. Crazy idea, I know. Surpise! It was safe without the bun.
Sometimes a naked burger is just that–naked and lacking. Not the truffle burger. Leaving off the bun and crispy onions, I was delivered a perfectly-cooked, juicy, thick burger covered in truffle cheese, portobellos, and pickled onions with a side of truffle aioli for dipping. Another excellent entree choice was the flat iron steak on a puree of cauliflower and rutabaga with a red wine sauce.
The passion fruit caramel flan served with a side of coconut sorbet was an awkward pairing, but the milk chocolate creme brûlée was an excellent end to the meal.
The biggest problem at Food Wine and Co is the lack of education with the staff. It was a hassle trying to negotiate with the waitstaff and fend off men wielding bread baskets all night. I will be returning, though, but only to the bar for the wine list and those pickled deviled eggs.

Food Wine and Co
7272 Wisconsin Avenue
Bethesda, MD 20814
301.652.8008
Website