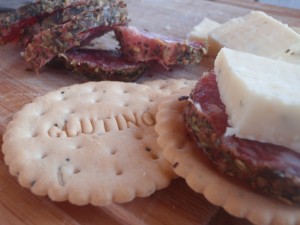 The best restaurants can accommodate all gluten-free needs, but they are often the most expensive. Gluten-free restaurant tips, therefore, help with everyday dining needs. There are lots of ideas on how to best be accommodated when eating out. Today's tip is a simple one that continues to make a big impact on my dining experiences.
When I started living gluten-free, I was often embarrassed to draw attention to my needs–not wanting to bother the waitstaff or the other diners at the table with my questions. It was hard to eat out, often dining on salads for fear of impacting anyone's evening.  I learned over time (and from much frustration) to be vocal, learn how to make it as easy as possible for the restaurant staff, friends at my table, and me. And, best of all, I finally realized packing crackers in my purse would be a life-altering dining decision.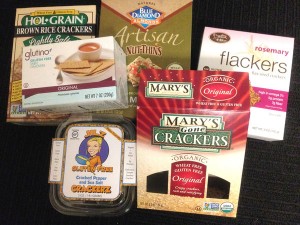 Crackers.
It seems silly, but so many restaurants have wonderful gluten-free dips and spreads as appetizers, but nothing to accommodate gluten-free diners to actually eat these appetizers. So too with cheese plates. I finally started carrying crackers in my purse after watching friends devour a plate of mixed spreads at Founding Farmers restaurant. Three delicious, house-made dips, including a pimento cheese spread was my breaking point. The next visit to Founding Farmers, and now  many other restaurants, includes crackers in my purse as backup.
Additionally, I always carry a box of crackers to friends' homes when invited for dinner or a party. Inevitably, there is another gluten-free guest thanking me for bringing a box along so that she can enjoy all the delicious food available as well.
For more gluten-free restaurant tips, read our article on how best to dine out gluten-free.
Gluten-Free Restaurant Tips
Tell us: what are your best tips for dining out?