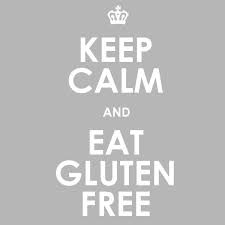 Each week we will be sharing a topic in the Gluten-Free Living section of our site. It is our hope that by suggesting a topic to discuss, as a gluten-free community, we can share our thoughts and feelings about being gluten free.
To kick off our new initiative, we are starting with the following question:
What is Most Challenging About Being Gluten Free?
Here's my response:
Eating at the homes of friends–especially if they don't know I am gluten-free.
The biggest challenge about being gluten free for me is not wanting to add stress to the person hosting us for dinner. If they don't know I am gluten-free, I like to keep it that way, thinking there is always something I can eat, even if my choices are limited. There's enough stress people feel when hosting others for dinner, I simply don't want to add to it by giving them a list of foods I can't eat. And, with gluten hidden in so many ingredients, even if they try, it could result in making a dish with gluten. I have seen the crestfallen faces of people excited they made gluten-free, only to realize one ingredient they used made it a gluten dish.
If I am bringing a dish, I of course make something gluten-free, which ensures there's at least one dish I can eat. I often make it a side like quinoa or something else that could work as an entree for me.
Once arriving at the dinner or party, I don't want to make hosts feel bad by asking what is gluten-free (especially if they don't know!). I handle inquiring about dishes I am unsure of by saying, "That looks delicious. What's in it?" I then get a rundown of ingredients and the cooking process from the person who created the dish.
And, of course, I always pack crackers.
~Kelly
What is your greatest challenge with being gluten free?
Share below!