Gluten Dude blog is a must-read site for anyone with Celiac, gluten sensitivity, or individuals trying to gain a better understanding of the life and dietary restrictions of those affected by gluten. Gluten Dude gives you the naked truth about life without gluten–without holding anything back.
Gluten Dude is the guy you want standing behind you when you are being picked on in the playground. He is very vocal, and has your gluten-free back. Gluten Dude is the guy to rely on when you want advice on anything gluten-free as well as a place to rant when you are frustrated. And, like most great friends, Gluten Dude will make you laugh. Like this post on Dean McDermott having Celiac, but not so severe he has to live with a gluten-free diet.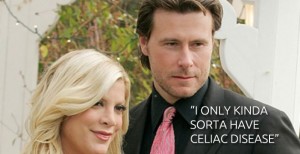 And the playground bulldog will go after the food industry for their stupidity, like the "gluten-free" wheat Chex.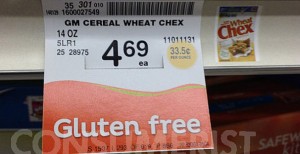 Just when you think he's the gruff, fierce protector of the gluten-free community, the bulldog shows you his soft side, sharing many stories of people struggling  with gluten intolerance or Celiac disease and trying to help them, through the Gluten Dude community, find solutions and support.
If you are living gluten-free, I suggest you follow the Gluten Dude blog for the laughs, rants, and support.