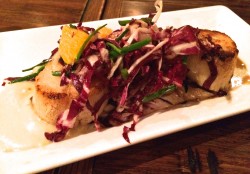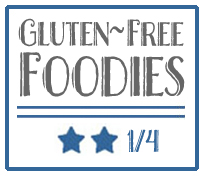 Walking into Graffiato, there's an immediate hip vibe you feel from the industrial design, staff, and guests. It's interior is dark, but lively. Graffiato is located by Verizon Center, which means it can be difficult to get in on certain big-event nights across the street.
Our party of six showed up promptly at 5PM, hoping we could be seated. They were able to accommodate, but the hostess informed us we could not take longer than 90 minutes because of upcoming reservations. Hoping this wouldn't turn into a timed eating contest, our group decided to take a chance we could successfully enjoy and complete a meal in the time allotted. Thankfully, we were not rushed throughout our meal once we were seated.
Mike Graffiato is a master with his ingenuity with such basics as a plate of cauliflower or Brussels sprouts as well as octopus, scallops, or any meat. Attention to detail and creativity is found within each dish. Of the vegetable dishes, the roasted cauliflower topped with pecorino and ribbons of fresh mint was an excellent start to the evening. Our favorite, the Brussels sprouts in a pancetta maple sauce with yogurt, was so good a second order was placed.
One of the most creative dishes we tried was the compressed Asian pear. Crunching into the pear, the citrus yuzu flavor is released with a hint of herbal essence. The stracciatella cheese perfectly complements.
The waiter steered us away from ordering a menu item that would have lost the integrity of the dish if made gluten-free, which is information that is always appreciated from restaurant staff. The waiter also had a clear understanding of what needed to be avoided on the menu and which dishes could be changed to accommodate, which reduced the number of trips to the kitchen for clarification.
Our series of small dishes were well spaced in their delivery to the table. Never rushed, but also not wondering when the next dish would arrive. Wine glasses were continually topped off from the bottle we ordered, and every other aspect of service was impeccable.
Many of the dishes were memorable culinary experiences, the service (after the hostess desk gaffe) exceptional, and a well-thought-out wine menu fun. While not every restaurant serving pizza can safely offer gluten-free options (and this might be the situation for Graffiato), it would have made a better experience to offer gluten-free options at least for the pasta dishes. Options were limited to mostly vegetable dishes, but the creativity with each dish prepared and the wine list means a return visit. However, it would most likely be an appetizer and drink before or after an event at the Verizon Center.

Graffiato
707 6th Street, NW
Washington, DC 20001
Website