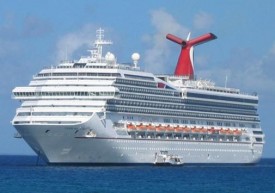 A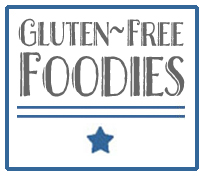 Carnival cruise review was not what I would have considered one of the most difficult writing tasks to have for this site. But it is. It's not that the words won't flow, but rather it's my inability to find a way to write a balanced review. Typically when I have a negative-leaning restaurant review, I will still offer up something positive. A restaurant being a good option for a quick appetizer and glass of wine or suggesting a place is great if you want to eat light, for example. Sadly, there's not one redeeming comment I can make about the Carnival cruise experience other than the company I was cruising with–which Carnival can't be given the credit.
Here are a few stories from this gluten free cruise experience:
The first night on the ship (this means I was at sea and could not get off) I asked our server for a gluten-free menu. He asked if I had met with someone at the hosting booth in a different restaurant (how would I know to do that??) earlier in the day. I had not. Flippantly, the server said, "I am not sure what we can do for you for tonight. Make sure to see someone tomorrow so we can have food for you tomorrow."
I didn't meet one Carnival employee in the casual dining areas who understood what it meant when I said I couldn't have gluten.
Even after speaking to someone at the host booth the morning of the second day, I continued to have issues with my food, becoming sick every single night of the cruise.
I witnessed the most egregious cross contamination I have ever seen when I watched one of the staff  make my "gluten-free" pizza. Instead of eating the pizza, I ate dry lettuce from the buffet that night, praying I wouldn't be sick.
My main priority each time we docked was to find safe food to eat, trying to eat big lunches so I wouldn't be very hungry at dinner on the cruise. Had I not been successful, I can't imagine how much worse my health would have been at the end of the cruise. As it was, it took almost a month to feel well after this trip.
While this  Carnival cruise review is harsh, and there could be gluten-free foodies who have had successful Carnival cruise experiences, I would caution anyone considering this cruise line. Unlike a restaurant where you can walk out to find another one, you are at sea with no other options. It's too big of a risk in my option.
In the time it has taken to write this review, I did think of something positive about the Carnival cruise.
At least the ship didn't sink.
If, for some reason, you are interested in booking a Carnival cruise, this is a link to their booking website.
Image Source 1