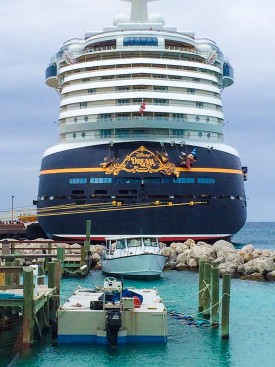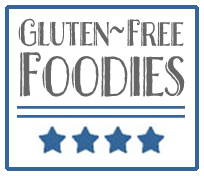 After my last cruise disaster, I was hoping a Disney cruise gluten free experience would be a positive one. Thankfully Mickey and his crew didn't let me down. Each night the dining room team assigned to travelers follow diners to the different restaurants. This adds to the experience for any travelers cruising with Disney, but even more so for those of us with dietary restrictions. I explained once that I was gluten-free, and the rest of the week I was only brought food I could eat– without having to explain at each meal my "issues."
Disney cruises have the regular dining rooms, but also two special restaurants that are for adult-only dining: Palo and Remy. We chose to dine at Palo on our ship one night and were pleased with the decision. The dining in these restaurants is not included in the cost of the cruise so plan to pay that night for the meal (it can simply be added to the stateroom tab). While servers don't follow guests to the adult-only dining rooms, our server in Palo immediately asked who was gluten-free at the table, and I enjoyed a gluten-free dinner without any hassles.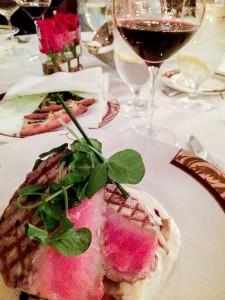 Dinner each night was a wonderful gluten-free experience, but so was breakfast. Each morning as I enjoyed my choice of gluten free waffles, pancakes, omelettes, or anything else I wanted, I also sipped coffee with rice milk. Soy milk is typically offered as the alternative to dairy, but with a soy and dairy intolerance, it's not an option. I was gleeful (and over caffeinated) each morning to be given the option of rice milk.
Disney cruises are not just for kids. In addition to the adult-only dining rooms, they offer a great nightlife with various clubs and bars to enjoy adult time. We went to several throughout the cruise.
Not only does Disney earn a 4-star review for a fabulous gluten (and soy and dairy) free experience, but they will have us back as travelers in 2015.
To Book a Disney Cruise
Website
Tel: (800) 951-3532