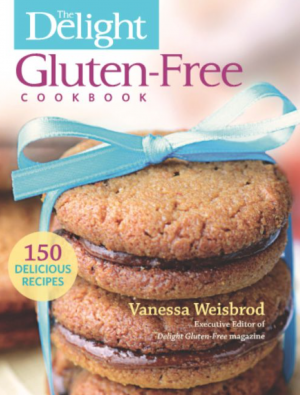 When I was asked to review Delight Gluten Free Cookbook by their publisher, I reluctantly said yes. I was curious to read the cookbook, but had reservations it would be just another gluten-free cookbook. What I have found is the market flooded with gluten-free cookbooks that never needed to be printed. With the gluten-free ingredients available to us today, do we need anything other than traditional cookbooks? I can easily convert a recipe from any cookbook into a gluten-free recipe safe for me to eat.
Delight Gluten Free Cookbook surprised me. Instead of finding baking recipes that involved 5 types of flour to make what is a pedestrian banana bread recipe, or a boring mac and cheese simply calling for gluten-free pasta, I found recipes I was interested in making, regardless of their gluten-free designation. And for anyone else who believes they don't need another banana bread recipe, they have one you will want to make every weekend (Caramelized Banana Bread with Brown Butter Glaze).
We also enjoyed making Hot & Creamy Crab Dip, White Bean Artichoke Dip, Honey BBQ Sloppy Joes, Spiced Bourbon Carnitas Tacos, Lemon Lime Bars, and so many more. And, with 150 recipes included, we have other recipes planned to make in the future.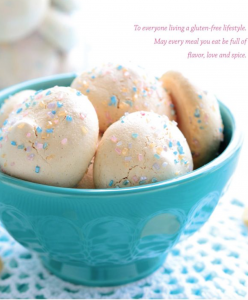 You can expect well laid-out ingredient lists and instructions, nutritional content, and notes on each recipe whether it contains any of the major allergens. Prep and total time to make a recipe is also included on every page. Not to be ignored, the food photography is beautiful.
And, while I know I am a bit of a curmudgeon when I see recipes that require five types of flour to make a recipe, I happily ignore every time. I add up the total amount of flour needed and substitute with a gluten-free all-purpose flour.
 I am sure the author of the cookbook would advise against this, but the flour-based recipes I created from the book all turned out great.
For those new to gluten-free living, the first chapter is dedicated to making gluten-free life easy. There are great tips on product labeling, how to navigate the grocery store, setting up a gluten-free kitchen, allergens and substitutions, and several more helpful topics for the gluten-free newbie.
I highly recommend Delight Gluten-Free Cookbook
for a spot on your shelf.