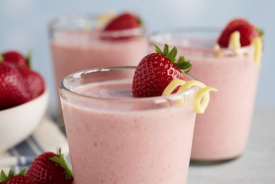 On a whim, my husband purchased The Blender Girl cookbook
 as a Christmas gift for me this year. Knowing how frustrating it can be to put together a quick gluten-free breakfast during the week, he thought the author, Tess Masters, might be able to help with her smoothie and shake recipes. Little did he know I would quickly become obsessed with all things The Blender Girl. In addition to making various recipes daily, I am a regular visitor to her blog, am considering purchasing her smoothie app, and have even hunted down videos with Tess' recipes she developed for Driscoll Strawberries.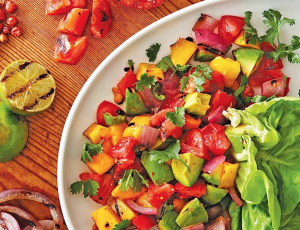 While I am awaiting my restraining order from Tess, let me share with you why this is such a great cookbook and website for gluten-free foodies.
Many of us are both dairy and gluten-free. All of Tess' recipes are both (vegan as well).
The shakes and smoothies have strange combinations of ingredients, but taste like what she claims they will (Tastes-Like-Ice-Cream Kale anyone?).
While I am known to pop pills to eat dairy because of my love of cheese, I don't miss dairy when making her recipes.
Everything tastes so good, you feel like it must be fattening (but it's not!).
Known for her smoothies and shakes, Tess has wonderful appetizer, salad, dessert and entree recipes as well.
Tess promotes in the introduction of her book, everything in moderation. So when reading her preparations section for making your own almond milk, sprouting legumes, eating a raw diet, and more, don't be dissuaded to try! I have yet to make my own nut milks, and have enjoyed delicious recipes with store-bought unsweetened almond milk. Also, she calls in many of her recipes for soaking nuts before using them in recipes. It takes only a moment to do….so do it. It's worth it! Raspberry Lemon Cheesecake shake will convince you I am right.
Go buy The Blender Girl cookbook
, visit her site, and stalk her too. You will be happy (and healthy) with your decision!
Image Source
(1)
and
(2)