[widget id="text-4"]
About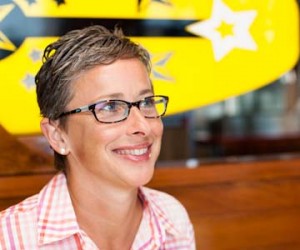 Reading Washingtonian magazine's annual "100 Very Best Restaurants" article is one of my favorite activities. Curled up on the sofa by the fire with a mug of something warm, I savor each review. I gleefully check off restaurants I have frequented and make short lists of those I will visit in the coming months. For a foodie, it's an experience I look forward to each year.
After finishing the article a few years ago, I wondered how many of these highly-rated restaurants would receive the same review from someone like me–someone who can't have gluten. I certainly wouldn't rave over the bread basket as some critics do and, unlike Washingtonian's food writers, I would be testing servers on their knowledge of ingredients and food preparation related to gluten.
For those of us with Celiac disease, Non-Celiac Gluten Sensitivity (NCGS), or wheat allergies, it's not easy to eat out safely and enjoy a good meal. And for foodies who want to visit restaurants rated as the best, wouldn't it be great to know what to expect before you spend what will likely be a lot of money for a special night out?
As a mom of five, wife, writer, owner of a digital media agency, and photographer, I am always busy. As a result, this gluten-free project went on the "some day" list. What gave me the resolve to make this site become a reality came after dining at a restaurant on the "100 Very Best Restaurants" list in 2013. The server started asking questions about certain ingredients, trying to understand what I could and could not eat. As I replied with "no" to several gluten-related ingredients, the server started laughing and said, "Man, it must really suck being you!"
Following the insensitive comment, he then tried to convince me Aborio rice has gluten. Knowing my husband was going to be spending a few hundred dollars on our "nice" dinner out, I realized Gluten-Free Foodies Review was a resource everyone with gluten-related sensitivities needed; it was time to build this site.
Here you will find reviews of restaurants, products, GF-focused websites, and travel. Additionally, articles with tips for living a gluten-free life are published. Our goal is to enrich the lives of those who are gluten-free. If you have a question, comment, or suggestion, please contact us. We would love the feedback so that we can continue to make the gluten-free community here even better.
Thanks for stopping by,
~Kelly