[widget id="text-4"]
Advertise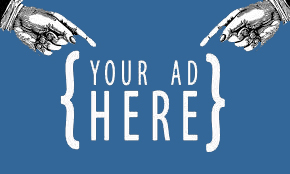 Advertising on Gluten-Free Foodies Review means gaining visibility with foodies who are also gluten-free, which is the hottest-growing food industry. According to an article in The New York Times, "sales of gluten-free products were expected to total $10.5 billion last year, according to Mintel, a market research company, which estimates the category will produce more than $15 billion in annual sales in 2016."
Additionally:
Mayo Clinic survey in 2012 concluded that 1.8 million Americans have celiac disease.
About 30 percent of the public says it would like to cut back on the amount of gluten it's eating.
An additional 18 million people, or about 6 percent of the population, is believed to have gluten sensitivity.
Available ad sizes are:
728 x 90 Leaderboard (Above and Below Fold)
 300×250 Medium Rectangle (Above and Below Fold)
160 x 600 Wide Skyscraper (Below Fold)
Customizable options considered
Contact us if you would like to inquire about spaces currently available on our site as well as pricing details.